Are you looking for a website development agency, e.g. of your next homepage, web application or a complex web project?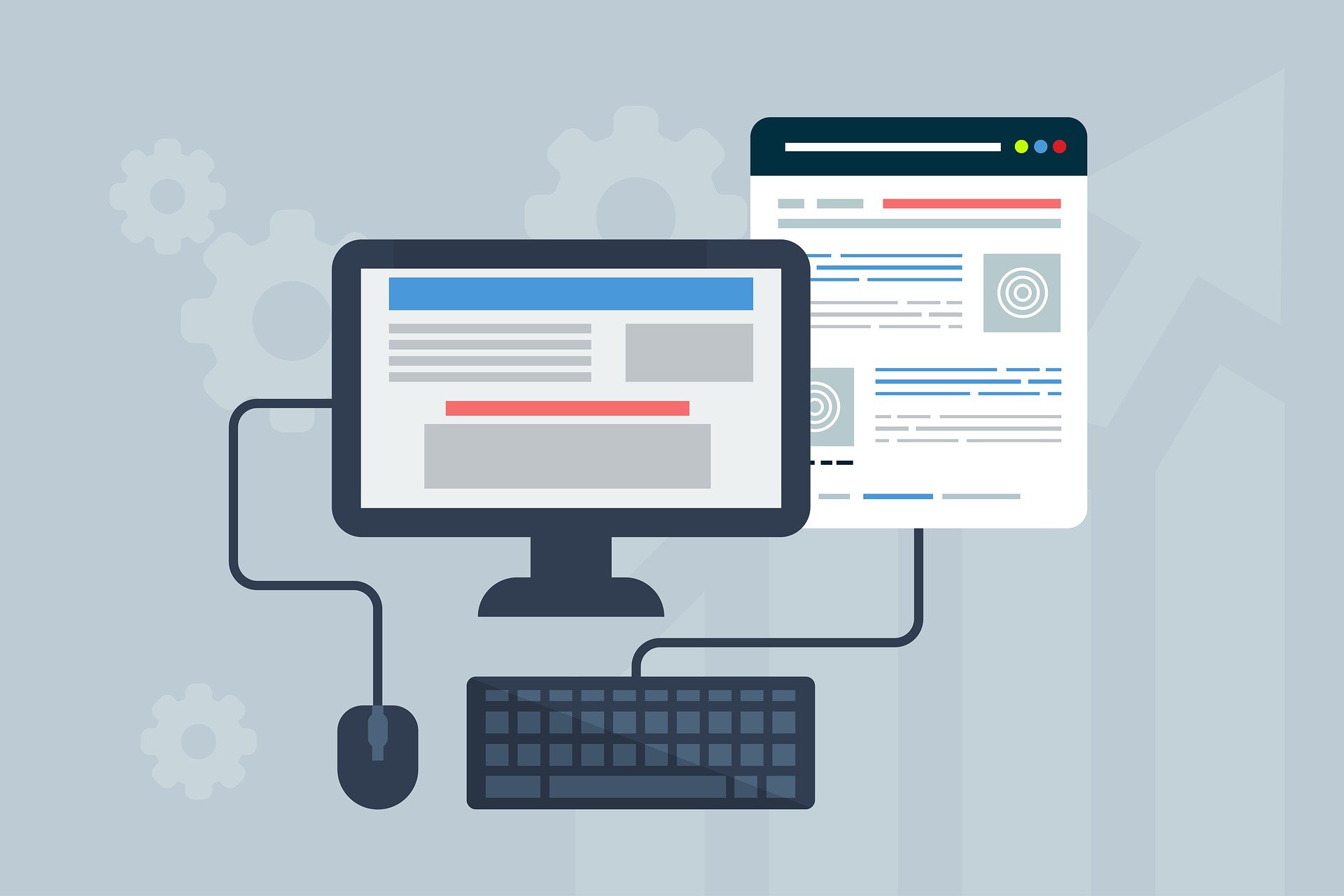 A company without its own web presence is virtually invisible these days. Nothing new as far as that goes. Now web projects are often more than "simple websites from the construction kit".
Each web project is individual. Of course, we also build smaller websites. But we are just as comfortable with larger projects. Existing business models are digitized or completely new ones are created. We build websites, online stores, interfaces, app connections or web applications.
Contact us
Requirements for a professional website
Your website is your showcase. It is crucial for the first impression of every potential customer, prospect or partner. We clarify the most important criteria when developing a professional web presence.
What do you need to consider?
Surely you will agree that great content is the absolute prerequisite for any successful web presence. However, there are many other stumbling blocks that need to be considered during the development of a website.
Important questions in this context are:
Who is my target group?
Why do people visit my website?
How do I want to appear to the outside world?
Match design, structure and content
A fantastic design without meaningful content is just as useless as the best information if it can't be found or grasped.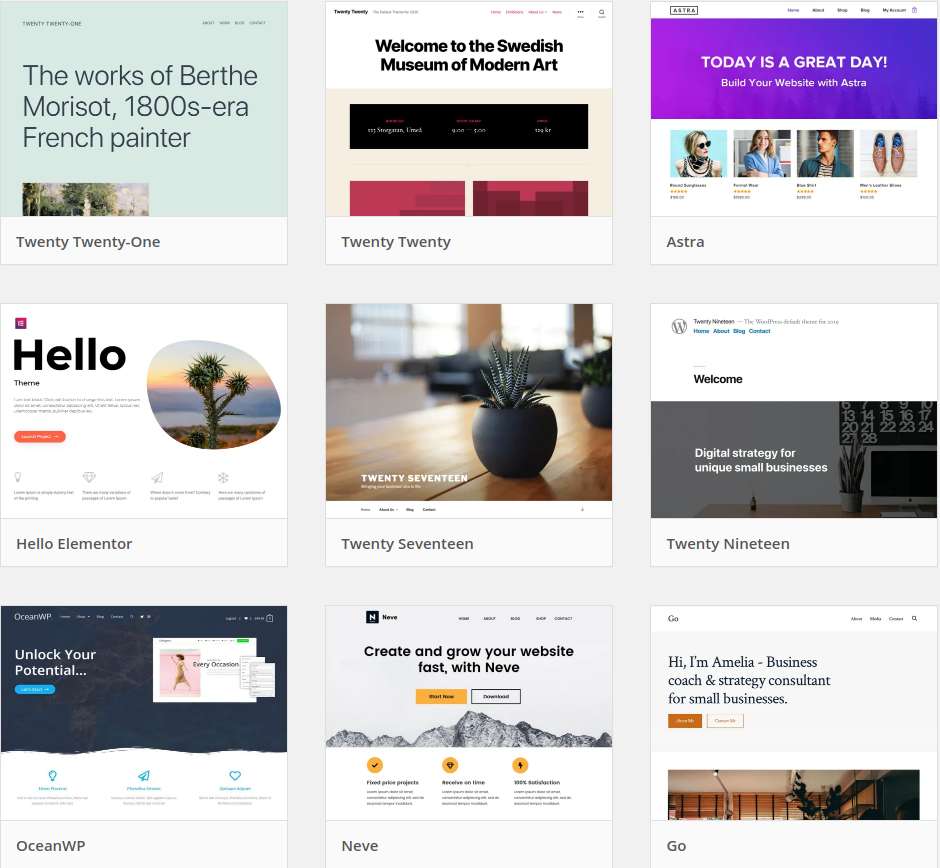 Use one of the many different designs or themes offered. Due to the great variety, there is almost always a suitable theme and you benefit from professional, ready-made templates.
Be sure to decide on a design and structure that fits your content.
Do you focus on professionalism and seriousness? Then you better use a simpler, neutral design.
Do you work in the artistic field? Creative websites with expressive images are a good choice here.
Do you want to present a specific product or tool? Orient yourself to a clear structure. Use pictures of the product and concise descriptions to get a quicker impression.
Do you have a focus on customer acquisition? Make it easy to get in touch by communicating, simple and quick ways to get in touch.
We work closely with design agencies and together we develop a design that exactly fits your corporate identity and ideally showcases your content.
Findability in Google (SEO)
What is meant here is the search engine optimization, also known as SEO or Search Engine Optimization. You want your website to be found quickly and as often as possible. Most customers will simply type your company name or certain questions into Google. It is then your task that your respective website is also listed at the top of the results.
For SEO, it's content, content, content
Know visitor intention
Relevant content is the most important thing in SEO. Google optimizes its algorithms to display pages that actually satisfy user needs. On the other hand, a pure collection of keywords and content that is not tailored to humans will have the exact opposite effect.
Important content for any website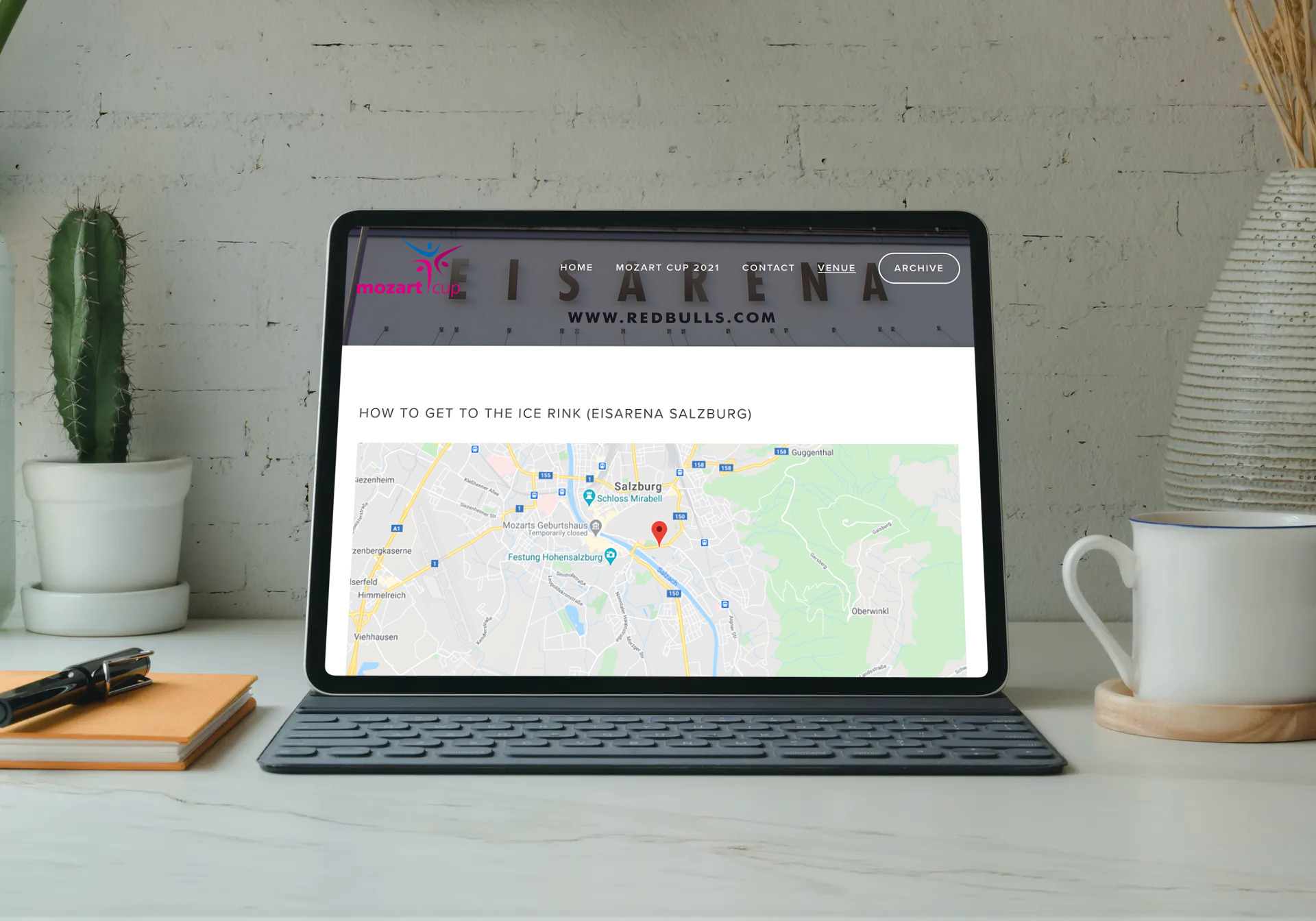 General information about the company
Description of products/services
Directions, location
Contact, help and support
News
Possibly career page
Other technical SEO factors
Speed, user-friendliness of the website
Semantic page structure
Meta information
Internal link structure
Backlinks from other sites
User-Friendliness
Always keep your target audience in mind and focus on creating a website that provides a pleasant browsing experience. User-friendliness is key here, and it also has a positive impact on your Google ranking.
Mobile Responsiveness: The majority of people now browse the web on their mobile devices. Your website should look great on all devices.
Structure: Is it easy to find the desired information? Is everything well-organized and easily comprehensible?
Page Speed: Does your website take too long to load?
Pop-ups/Advertising: Try not to disrupt the reading flow too much. This could be caused by advertisements, cookie banners, or other intrusive prompts.
Website or Web Application
Web development is a broad term because a website is not just a website. To add to the confusion, terms like website, webpage, or homepage are often used interchangeably in colloquial language.
However, the distinction becomes important when it comes to planning, development, and commissioning. After all, you need to be able to communicate what you actually need.
Definitions of Web Projects
Website: This refers to the entire web presence or web presence under a single address (such as www.example.com).
Webpage: A specific page or document within a web presence (e.g., www.example.com/web-development).
Homepage: The main page or starting point of a website.
Web Application: A program that is executed by a user in a web browser.
Web Service: A program that provides functionality or data as an interface for other programs (such as apps).
Web Project: A general term for the aforementioned development projects that are accessible via the internet.
Usually, we want to talk about a company's web presence or need our own web presence. This refers to the website. Accordingly, it is also the development of websites.
Naturally, you will be understood if you talk about a homepage or webpage as well. In this case, context matters, for example, when talking about the "revision of a webpage" - Is only one page being improved, or are there issues with the entire web presence?
Of course, the boundaries here are fluid, and a website can also be a web application. The more functions are required (content management, user management, online shop, etc.), the closer the website gets to being a standalone program rather than just an informational site.
However, this should not discourage you! With modern content management systems like Drupal or WordPress and corresponding modules, web applications can be easily implemented. Data export is even possible, allowing you to offer a web service for your own app, for example.
Web design is the first step towards your own web business card. It involves the design, layout, and setup of the website. Web design focuses on the visual appeal or the first impression: contact information, company description, and product presentation.
Web development, on the other hand, encompasses much more than mere information display on the internet. Complex projects or websites that need to be sustainable and scalable require more functionality. Web development involves creating dynamic websites, applications, and web services using modern internet technologies.
From Website to Web Application
Now that all the technical terms have been clarified, the question arises: which project is right for you and why bother making a distinction if it's just a simple website. The answer is simple:
You plan to grow, your website should scale, and why not stay one step ahead of the competition!
Wait a minute! That all sounds good, but the budget is still limited, and there may not be a need for complex applications just yet. In that case, you should definitely not use a website builder or hire a pure web design agency.
Common Issues in Website Development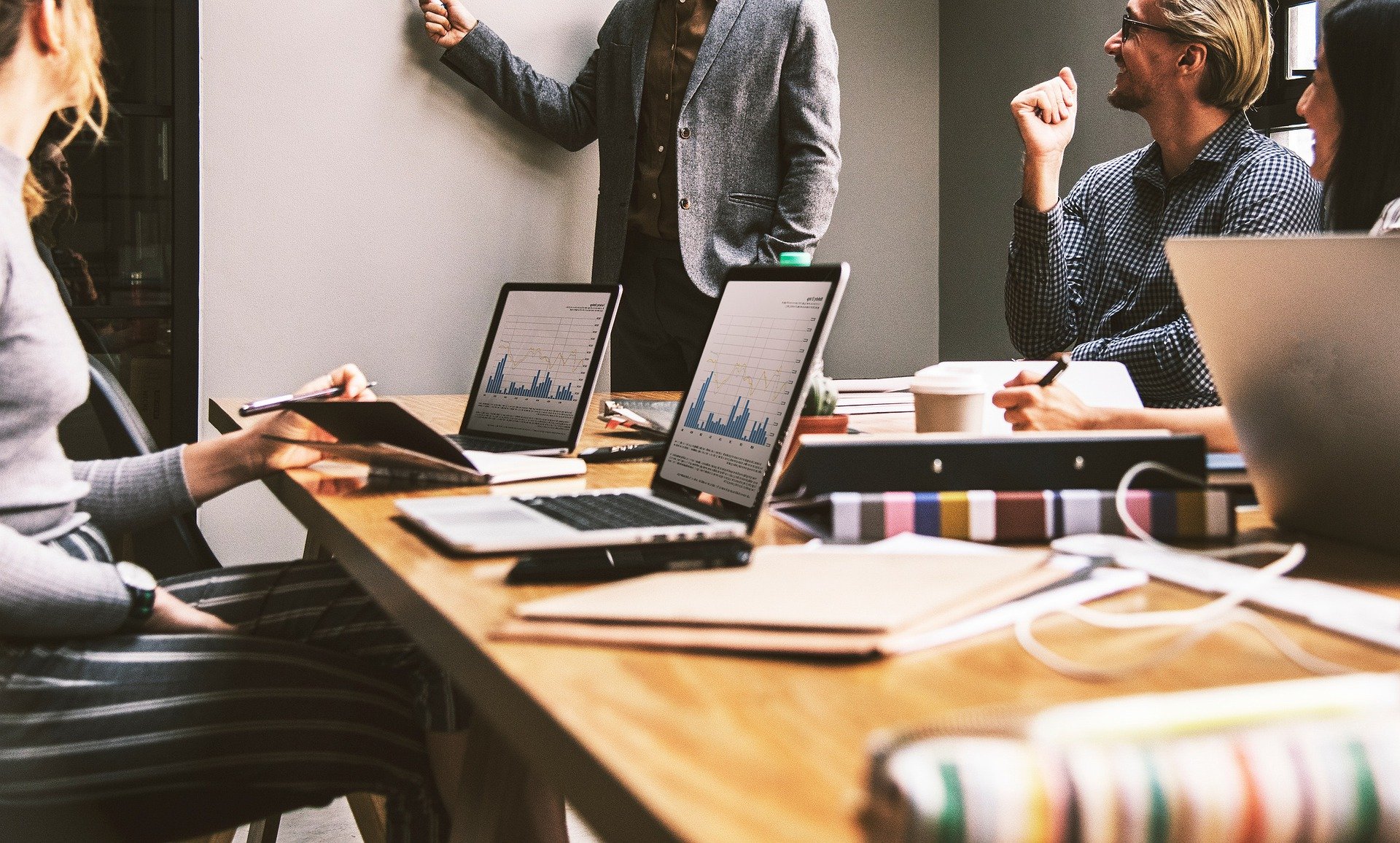 If you are investing time and money into your own website, you expect a satisfactory long-term result. The following points should be taken into consideration during website development:
Are the costs truly one-time? Content may need to be added or information updated.
For sufficient security and reliability, someone needs to be responsible for the maintenance, upkeep, and hosting of the website.
If a more complex site is required later on, starting from scratch may be necessary.
With website builders, it is difficult to incorporate custom modules, individual extensions, or app integrations. Particularly inexpensive agencies or web designers may face limitations in these cases.
As always, the key is: Don't cut corners in the wrong places, but also avoid wasting money unnecessarily. Therefore, we recommend a solution that can be quickly and affordably implemented initially and easily expanded when needed.
We would be happy to support and advise you in creating such a website. We also offer long-term support, take care of maintenance and hosting, and are available for future expansions. Contact us at: info@lakdev.de.
Content Management Systems
Content Management Systems (CMS) provide the framework for many websites and are much more versatile than simple website builders. The possibilities range from web business cards and blogs to highly complex web applications.
CMS are online editorial systems. After setup, authors can independently add and modify their own content without the need for separate programming skills.
CMS are modular. This allows you to start small and add additional features as needed. Experienced programmers can also develop custom modules for your site.
There is a large community. A wide variety of modules and themes are already available for free. Due to their popularity, these systems receive regular security updates.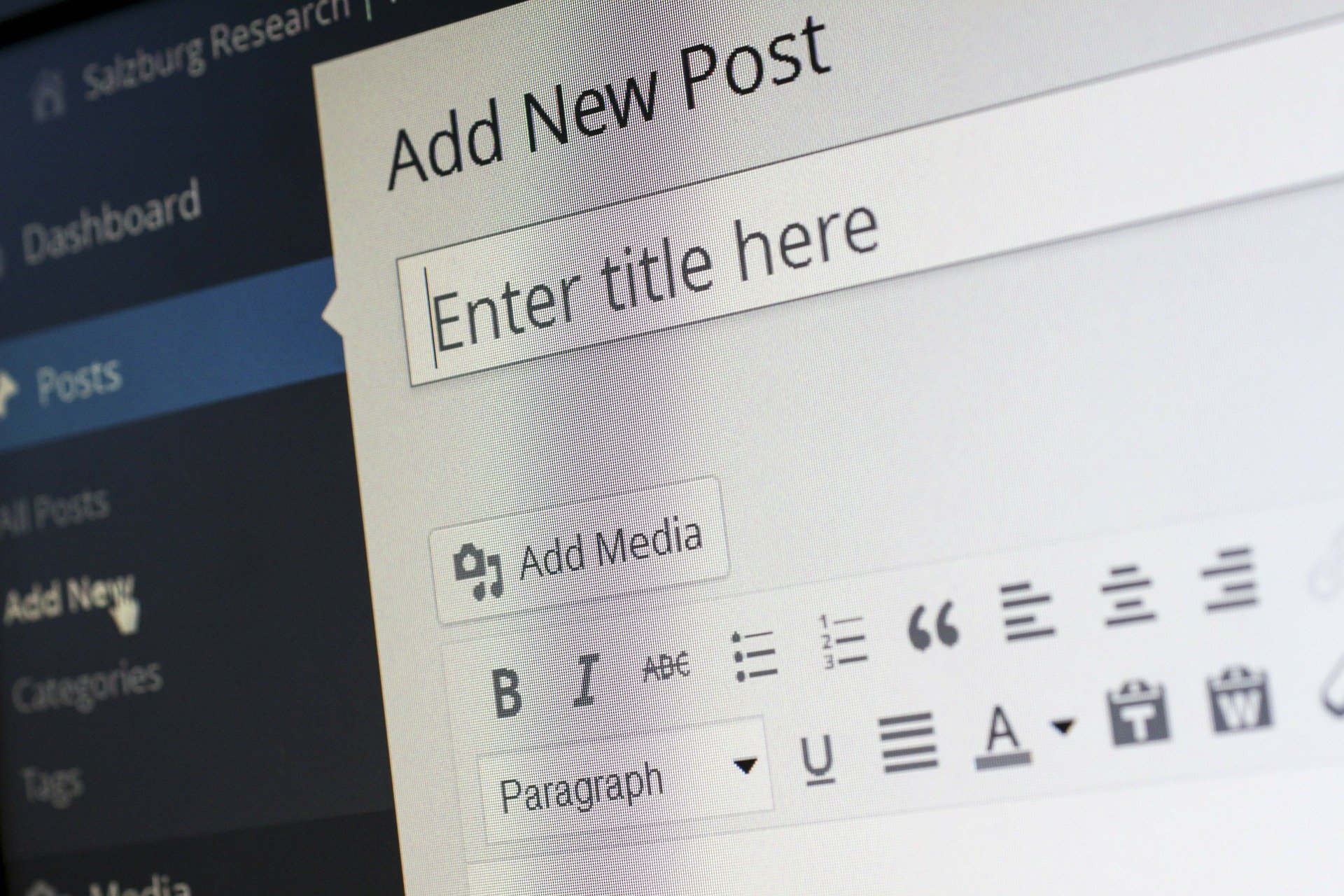 WordPress for Websites
With a market share of approximately 40%, WordPress is the most widely used content management system. Setting up and managing a website with WordPress is particularly easy.
Drupal for Web Applications
Drupal is another open-source CMS that excels in more complex or scalable websites and web applications. It is ideal for custom solutions, app integrations, interfaces, and high-quality projects. Especially for large projects, we also offer our own Drupal development.
Website Packages & Costs
We develop your website or web application.
Web Business Card
Starting from €500
1 content page
Content Management System
Mobile design for smartphones and tablets
Expandable at any time
Website Basic
Starting from €1500
Up to 10 content pages
Content Management System
Mobile design for smartphones and tablets
1 additional module (e.g., Google Maps, Blog, Newsletter, Chat) or online shop
Technical SEO
Expandable at any time
Website Enterprise
Starting from €3000
Up to 25 content pages
Content Management System
Mobile design for smartphones and tablets
Multilingual support
3 additional modules (e.g., Google Maps, Blog, Newsletter, Chat)
Online shop or custom module
Technical SEO & SEO consultation
Possible data export and app integration
Expandable at any time
Our Services for Web Development
An overview of our key focuses and services in website development.